Is Spicy Wanderlust a good fit for your business or project?
Spicy Wanderlust is a unique travel blog that inspires women travellers to pursue their travel dreams.  A travellers treasure trove of tales about Food, Travel, Culture and Volunteering with purpose & passion.
I have been traveling spontaneously for over 40 years, with my family until my late teens, solo in my twenties, with children in my thirties and solo in my forties. From camping trips in Australia & New Zealand, holidaying in Europe and backpacking through Asia.  It is my life's passion.
What I can do for you:
Sponsored content
Reviews on my Blog and/or Social Media (if suitable to my target audience)
Online Marketing Consulting

Content Marketing / Copywriting
Social Media Marketing
Email Marketing
Search Engine Optimization
Interested in working with me?
Please email me at
Karen@SpicyWanderlust.com
 with information about your project and budget, and we can arrange a time to develop a strategy over a virtual (or in person) coffee!
Need to know a little more about Karen first….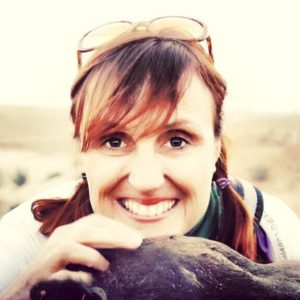 Throughout my career I have been employed in the complex positions of Business Development, Management, Marketing and Human Resources. The key factors in my successful career have been a strong work ethic and the ability to develop relationships with a wide range of people to ensure the goals are met, whilst providing the best possible experience and outcomes for all stakeholders.
My Key Business Achievements include:
Successfully setting up and managing a new motel business, utilizing skills in business development and marketing, building occupancy rates from 0% to a consistent 80% over a five year period in the Hunter Valley Wine Region
Creating and implementing innovative marketing campaigns and programs to increase occupancy rates for our business to 98% while the average in our region was at <40% during off season – Our core target market was active seniors (55+)
Managed and led our team to achieve Business awards 3 years running, including; Business of the Year Award. Part of this process involved developing relationships with local community providers and stakeholders to promote tourism within the Hunter Valley.
Part of the team involved in achieving Cinema of the Year Award. My role required coordinating both innovative marketing ideas and identifying the need for new systems in our Food & Beverage Department. This was achieved by liaising with head office management, staff and the use of analytical data to create training procedures for the successful implementation of measures to reduce costs and increase staff engagement.
Team Leader of Scheduling, doubling KPI's and setting new standards through the development of strong relationships with high profile decision makers in community organisations.
Managing & completing a full overhaul of business operations and turning an organization around from the edge of bankruptcy to a successful and profitable not-for–profit enterprise within 2 years, working directly with the board of directors, key stakeholders and staff
Need more information, or ready to strategise??
Let's talk !!